Email Newsletters
Catchy email subject headers & effective storytelling that drive open rates and CTR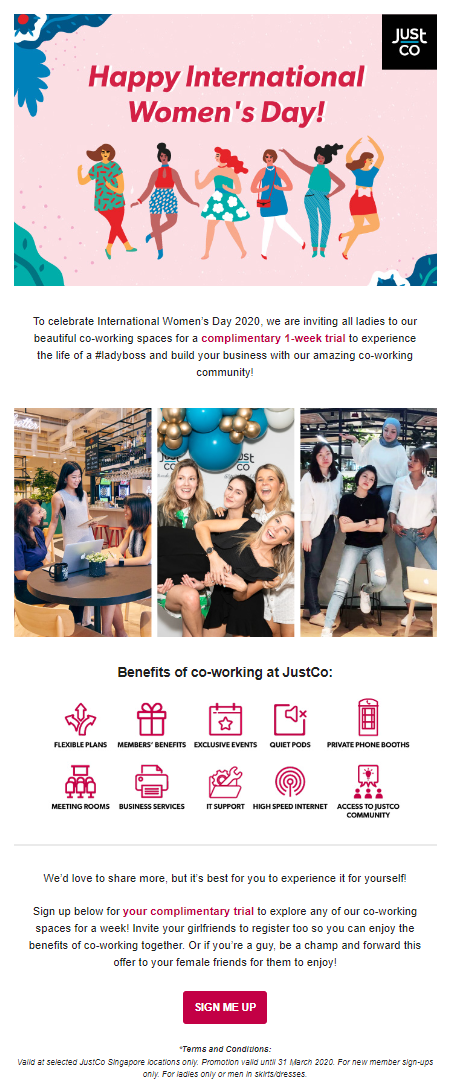 Creative Process
In conjunction with International Women's Day, I convinced the commercial sales director to approve an unusual request to offer a 1-week free trial to ladies only. Decided to go with a captivating tongue-in-cheek email header to pique interest and increase email open rates. It turned out to be a huge success and drove over 600 leads across 7 APAC countries across the two-week campaign.

Email Header
Ladies, We Have a Special Gift for You! Men Don't Get It⛔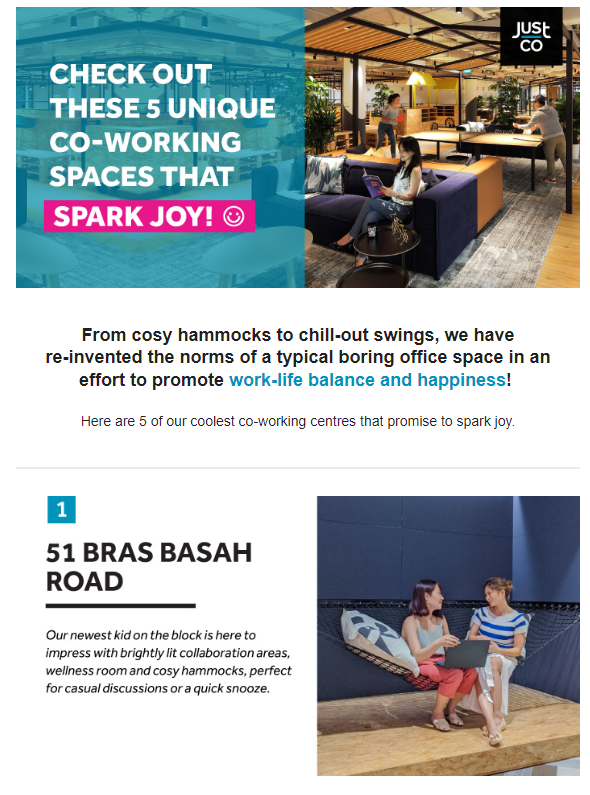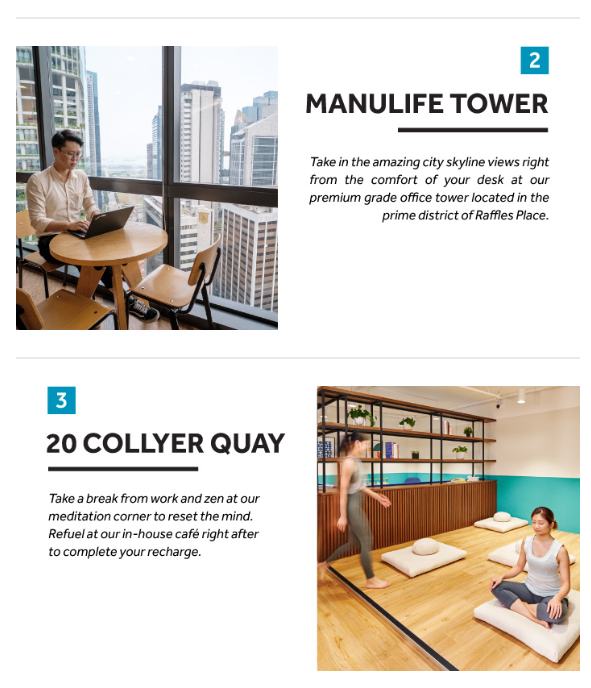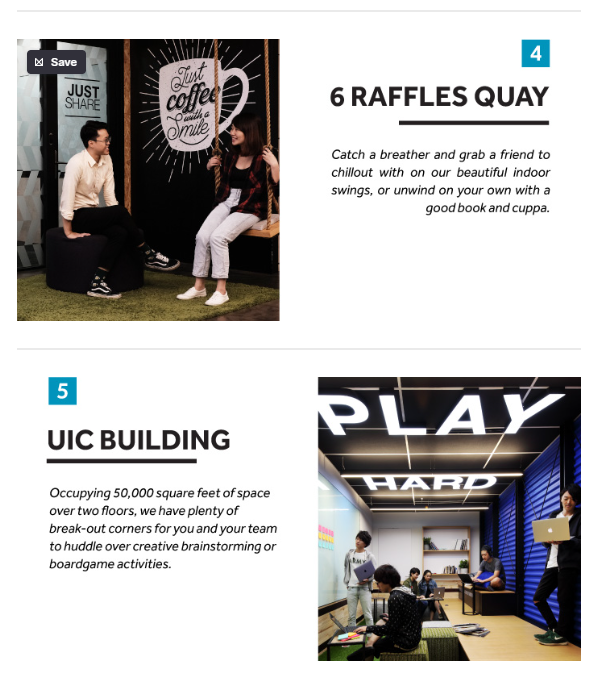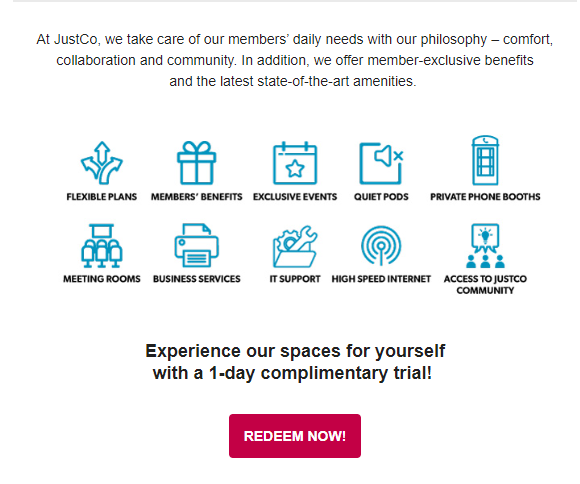 Creative Process
The headline term "spark joy" was a cheeky spin on the trending 2019 Netflix reality show "Tidying Up With Marie Kondo". The objective was to promote JustCo's newest co-working spaces to drive lead gen for the commercial sales team.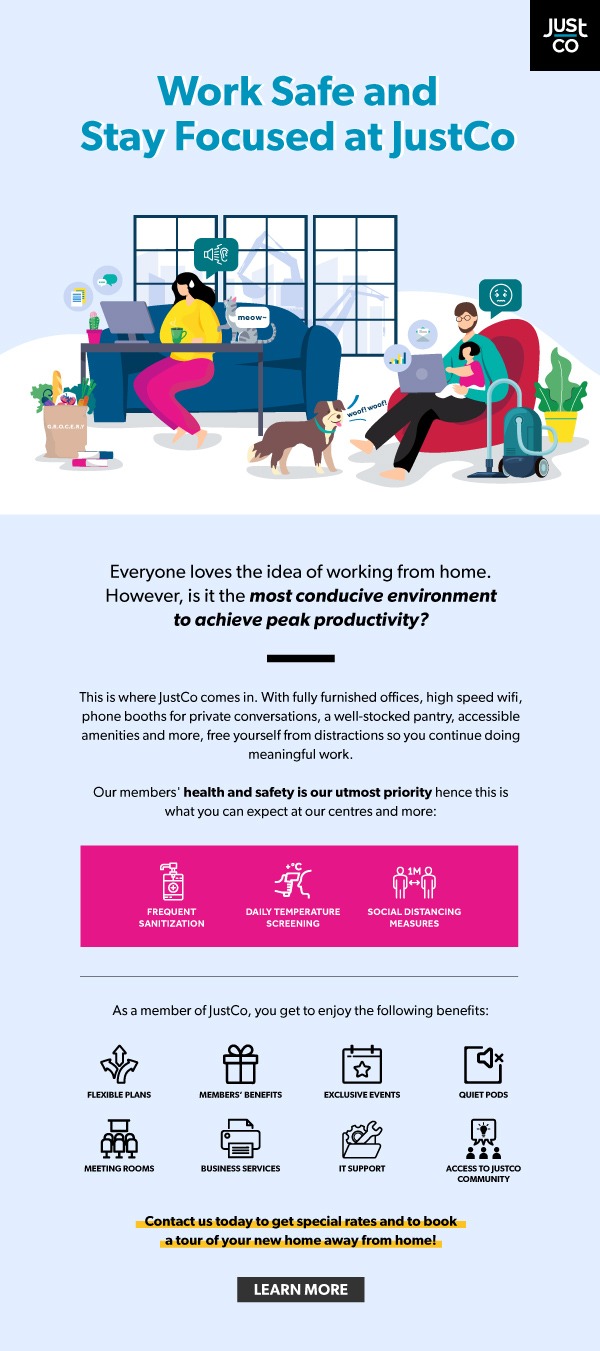 Creative Process
During the COVID-19 Circuit Breaker season in 2020, the number of co-working leads was significantly reduced due to statutory work-from-home arrangements. I devised an alternative content strategy to drive lead gen, while reassuring companies that it is absolutely safe and legal for their staff to work at JustCo co-working centres.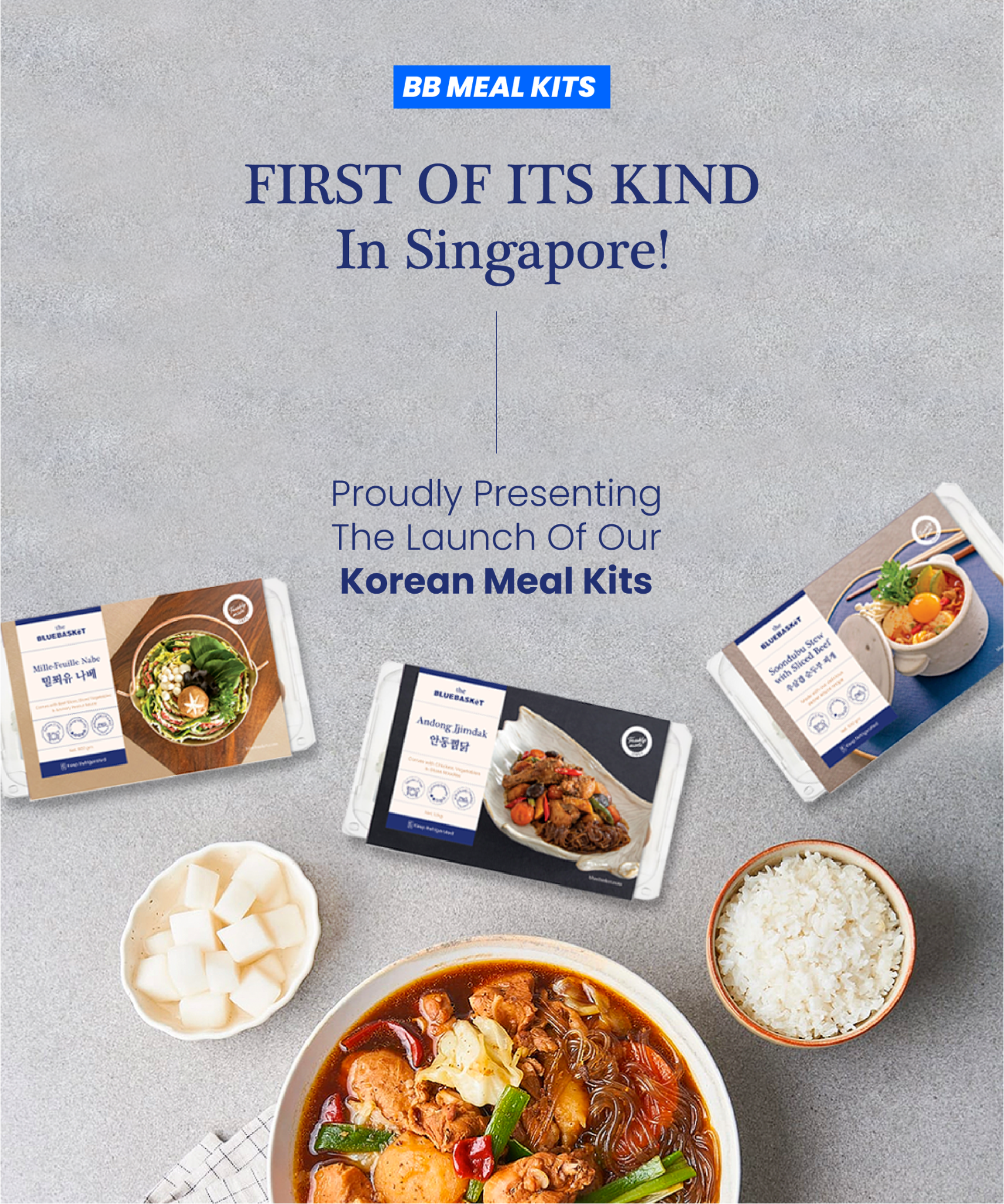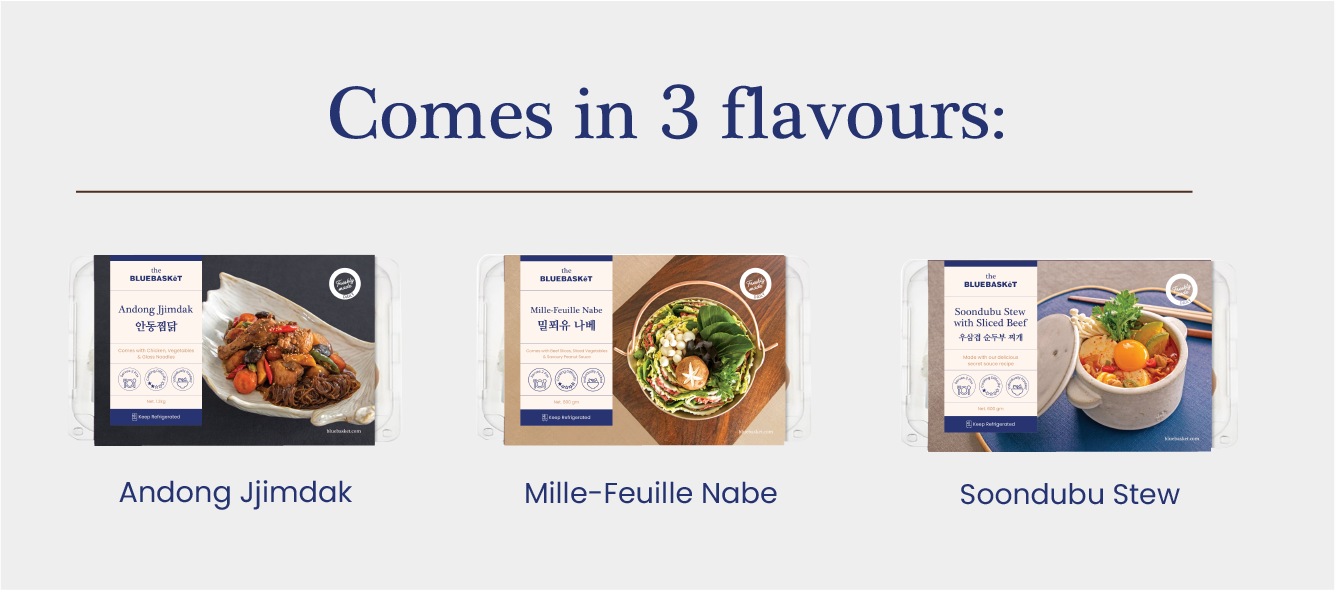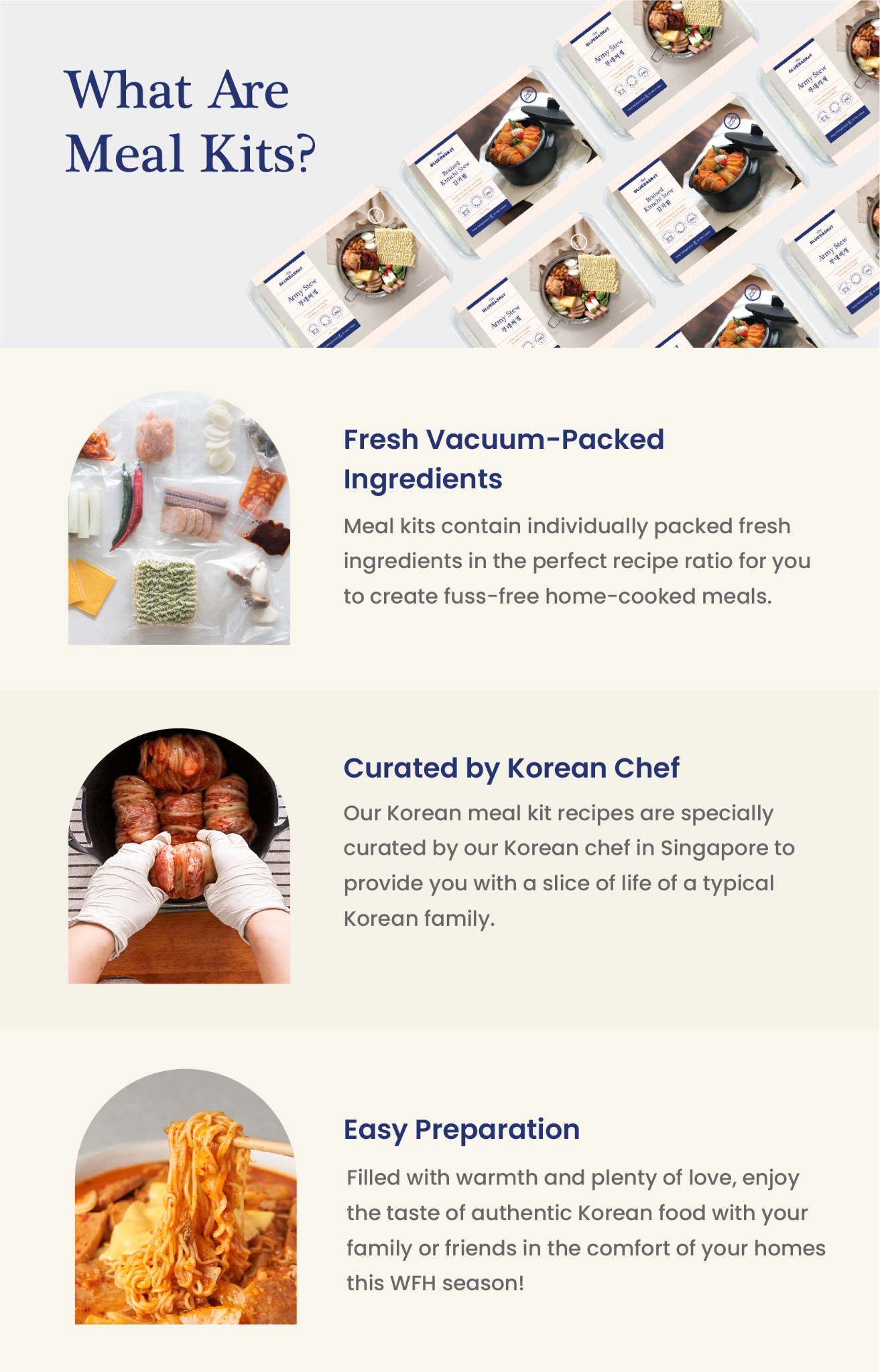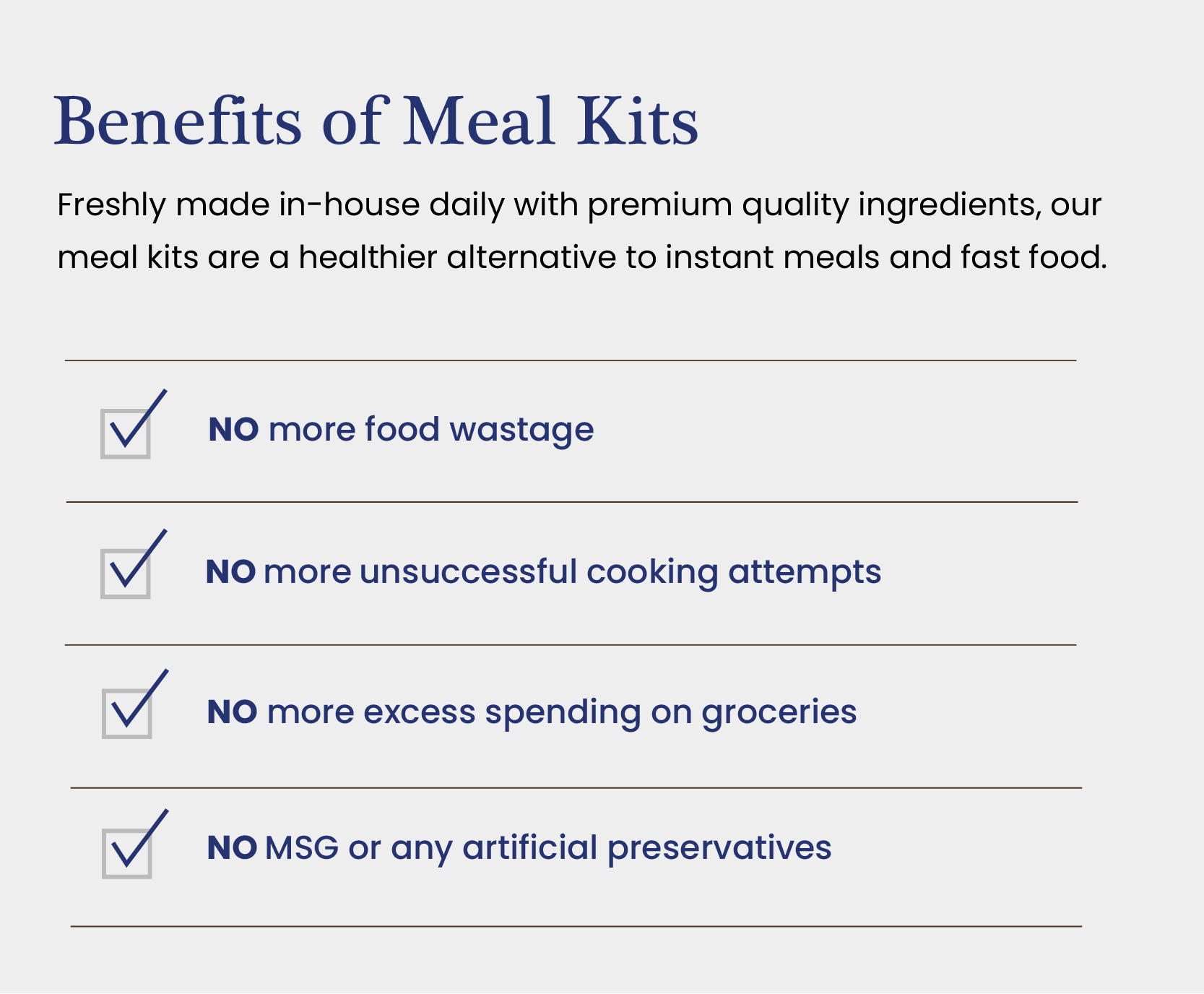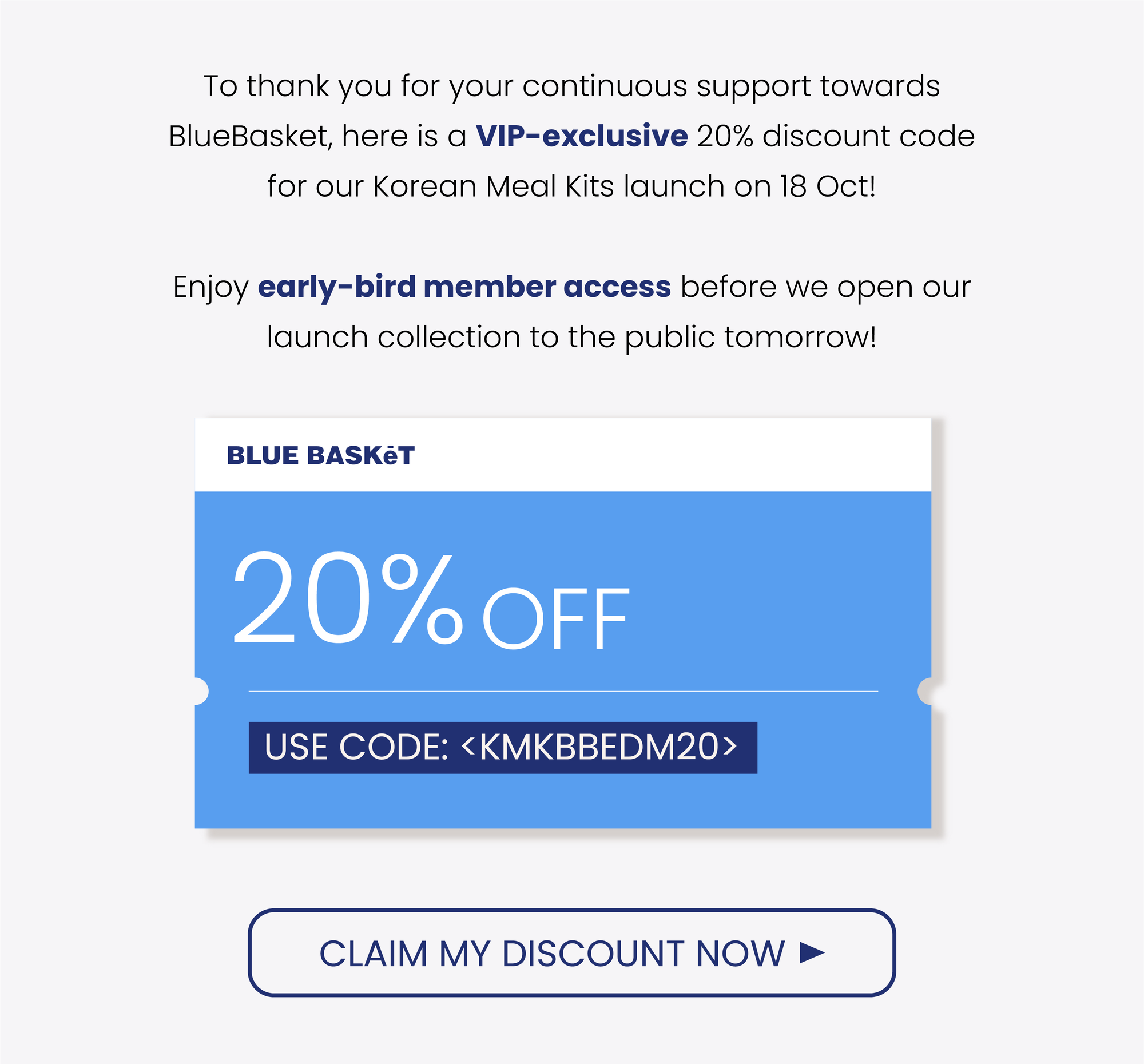 Creative Process
Built an EDM wireframe and wrote the copy for the launch of BlueBasket's Korean meal kits. With my proposed angle to the client to kickstart the campaign with an attractive VIP-exclusive promotion, it drove a whopping 40% open rate and a 10.6% CTR.

Email Header
VIP Priority Access: You Are Invited to Our Upcoming Product Launch 🎉😉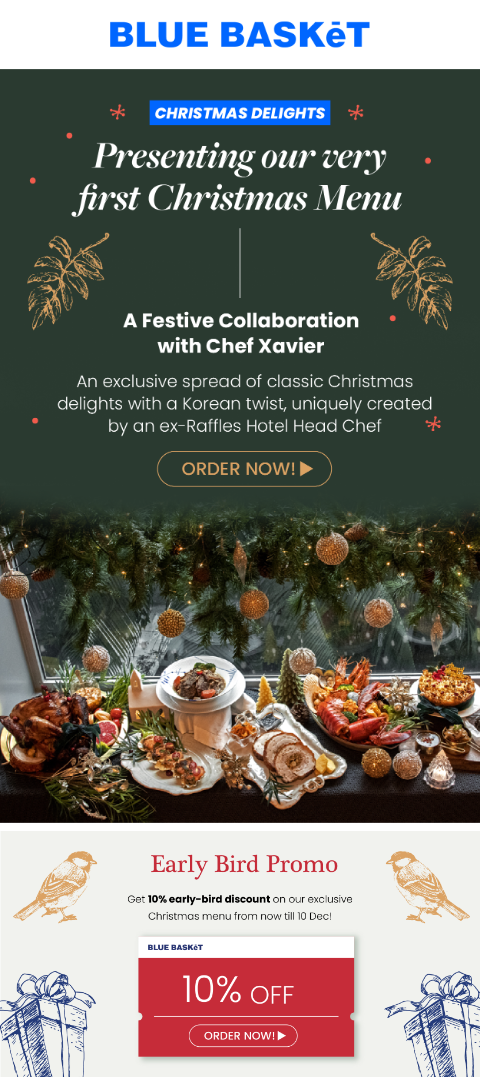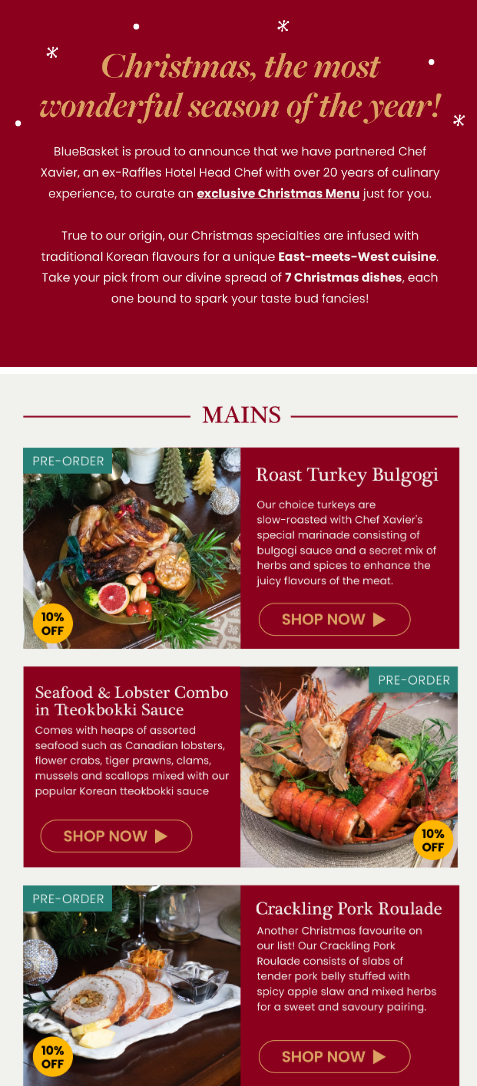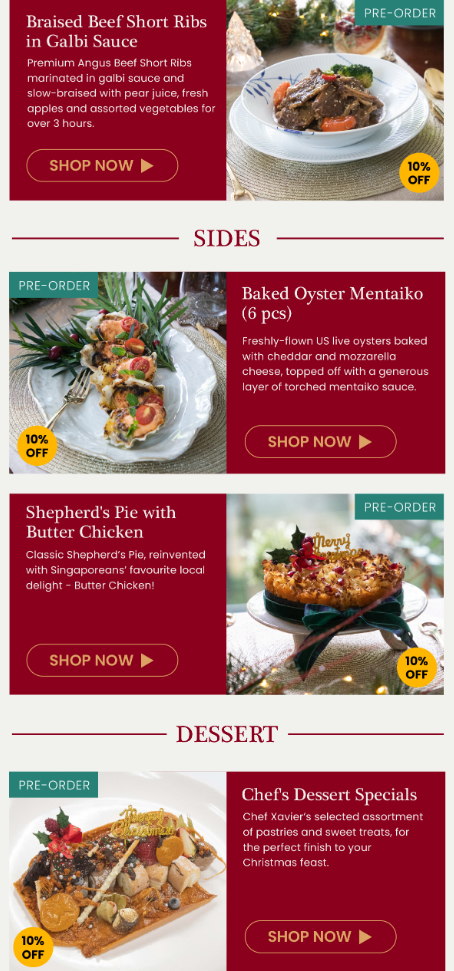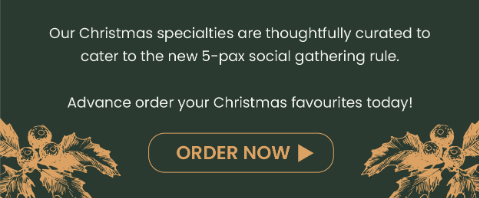 Creative Process
As part of overseeing BlueBasket's Christmas menu launch project, I worked closely with Chef Xavier to gather relevant information for each festive dish to create the perfect Christmas storytelling angle across various channels. With multiple well-intentioned CTA buttons spread across the EDM, it drove a CTR of 3.52% and over 65 orders during the pre-order period.